Medical Student Preethi: The suicide attempt of Preethi, a senior student of anesthesia PG in Warangal Kakatiya Medical College, has created a sensation. Minister Harish Rao ordered the doctors to provide better treatment to Medico Preeti who is undergoing treatment in NIMS. Minister Harish Rao spoke to Preeti's parents on the phone and gave them courage to stand by.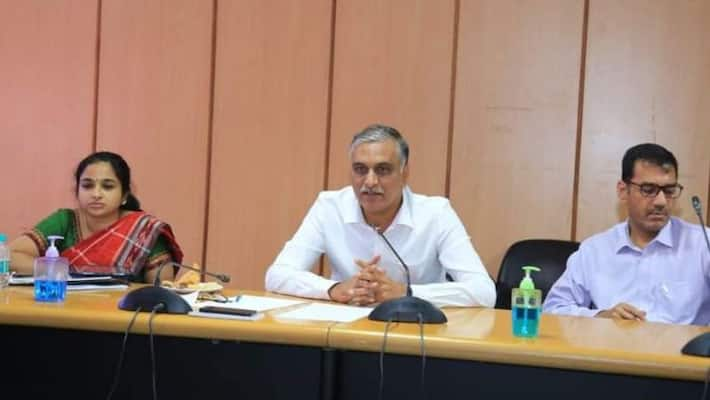 First Published Feb 24, 2023, 2:57 AM IST
Medical Student Preethi: The incident of medical student Preethi's suicide attempt is creating sensation in Telangana. State Health Minister Harish Rao said that the state government is conducting a full investigation into the incident. It is sad that a medical student attempted suicide. The minister concluded that there is no way to spare anyone who is responsible for this incident. It is said that the doctors have been instructed to provide better treatment to Preeti, who is being treated at Nims, and her health condition is being continuously monitored by a special medical team. He assured the family of the victim (Preethi) that the government would support them in all ways. In this context, Minister Harish Rao spoke to Preeti's parents and gave them courage. Minister Harish Rao is continuously monitoring Preeti's health condition by talking to Nims doctors hourly.
Also.. Telangana Governor Tamilisai Soundararajan reacted to this incident. Governor went to Nims Hospital and visited Preeti's family members. He said that as a doctor he can understand Preeti's condition. He said that the health condition of the victim is critical. However..Governor Tamilisai said that Nims doctors are providing medical care to Preethi and we wish her a speedy recovery.
The investigation in this case has been expedited. MGM Superintendent Dr. Chandrasekhar presented the medical report of Preeti by a team of five doctors to the state government. A committee with three senior professors has been appointed to investigate the incident. However, it was found that Preeti has many health problems. Dr. Chandrasekhar said that the report given by the three-member committee will be taken as standard.
Last Updated Feb 24, 2023, 2:57 AM IST
.