The Election Commission has responded to TDP chief Chandrababu Naidu's letter on YCP leader and TTD chairman YV Subbareddy's tour of polling stations on the day of MLC election polling. Show cause notices were issued to Flying Squad, Tehsildar and SI.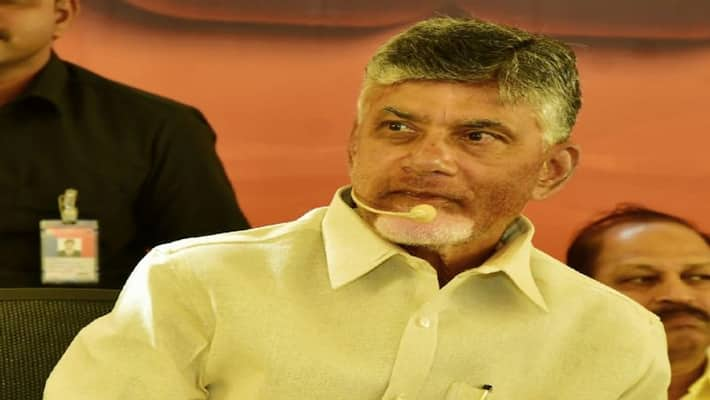 First Published Mar 18, 2023, 5:05 PM IST
AP Chief Electoral Officer Mukesh Kumar Meena has responded to Telugu Desam Party chief Chandrababu Naidu's recent letter. Chandrababu mentioned in the letter that YCP leader and TTD Chairman YV Subbareddy visited Visakha on the day of MLC election polling. Responding to this, AP CEO Subbareddy said that show cause notices have been given to the Flying Squad, Tehsildar and SI regarding Subbareddy's visit. The CEO has given a reply to Chandrababu's letter to this extent. However, the TDP chief asked that action against the officers is not enough and action should be taken against Subbareddy as well.
Meanwhile, in Andhra Pradesh, there is a tense atmosphere in many places in the backdrop of the results of the graduates MLC elections. Leaders of YCP and TDP parties raised the heat at the counting centers by making criticisms and accusations. However.. while Telugu Desam Party is visible in North Andhra and East Rayalaseema seats.. In West Rayalaseema, TDP and YSRCP are competing like you are me. In the latest results, East Rayalaseema Telugu Desam Party MLC candidate Kancharla Srikanth has won. The ranks of TDP are celebrating with this.
Also Read: Opposition to YCP in Uttarandhra..TDP Vepada Chiranjeevi Rao wins as MLC…
TDP MLC graduate candidate Kancharla Srikanth got a big victory and party workers and many leaders celebrated by shooting firecrackers. After the results were declared, the TDP leaders celebrated their victory by dancing and bursting firecrackers at the local Amaravati Grounds. In this sequence, the TDP ranks held a huge rally in honor of Telugu Desam Party leader and former Chief Minister Chandrababu Naidu. TDP cadres said that the victory rally was organized on the orders of TDP in-charge Dr. Ugranarasimha Reddy.
And TDP candidate Vepada Chiranjeevi Rao won hugely in the place of Uttarandhra graduates. TDP candidate Chiranjeevi Rao secured 90 percent of the votes required for victory in the first preference. The rest of the votes were secured in the second preference. 94,509 Kota votes are required to win the Uttarandhra seat. Meanwhile, Chiranjeevi Rao got 82,958 votes in the first preference.
A total of 2,01,335 votes were cast here. These are counted in eight rounds. The TDP candidate got 41.20% of the first preference votes and the YCP candidate 27.25%. There is a difference of 13.95% between the two. Along with sitting MLC BJP candidate Madhav, who contested from the same seat, 34 other people did not get their deposits either.
Last Updated Mar 18, 2023, 5:05 PM IST
.