BJP is going to come to power in all the three northeastern states where assembly elections were held! BJP alliances won majority seats in Tripura and Nagaland. Hung came in Meghalaya. Assam CM Sharma said that Konrad Sangma's party has already approached BJP for alliance here. This means that BJP is coming to power in these three states.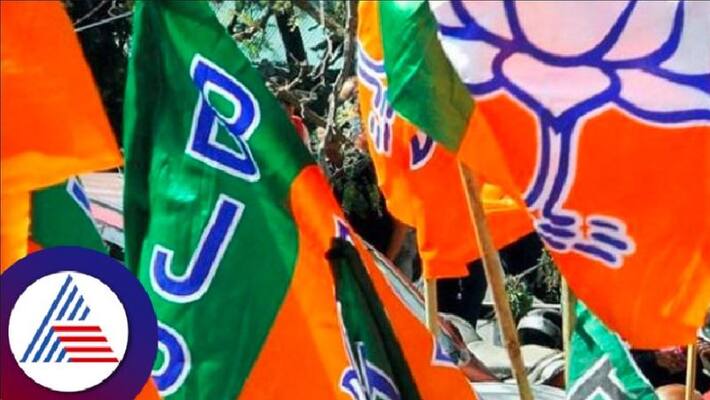 First Published Mar 2, 2023, 8:56 PM IST
New Delhi: The BJP has almost lost ground in the North Eastern state. Kamalam Party got better results in the three state assembly elections held last month. As a result these three states Tripura, Nagaland and Meghalaya are almost forming the government. Having won majority seats in Tripura and Nagaland, this party has plenty of chances to be in power in Meghalaya in alliance with Conrad Sangma's party.
Tripura, Nagaland and Meghalaya assemblies have 60 seats each. The majority mark for government formation in these states is 31. BJP retained power in Tripura and Nagaland states. In Tripura, which was ruled by the Left for a long time, the BJP once again seized power. BJP and IPFT alliance won 33 seats. However, the number of seats won by this alliance has decreased by 11 compared to the previous 2018 elections. Then BJP won 36 seats on its own. Meanwhile, the newly established Tipra Mota surprised by winning 13 seats, pushing back the CPM and Congress alliance.
In Nagaland, the Nationalist Democratic Progressive Party (NDPP) and BJP alliance won 37 seats. It has improved by 7 places from earlier. The coalition that won the majority of seats is going to form the government.
Also Read: The phone exploded while making a call.. Lost life.. What actually happened?
Hung formed in Meghalaya. However, the National People's Party emerged as the single largest party with 26 seats. This party will once again join hands with the BJP to form the government. Konrad Sangma has already signaled that he will join hands with the BJP, which has won 3 seats. The two parties, which had been together in the past, broke up over allegations of corruption. Konrad Sangma-led NPP and BJP contested separately. Assam CM Himanta Biswa Sharma tweeted that Konrad Sangma called Union Home Minister Amit Shah to form the government. In another tweet, it was revealed that JP Nadda had directed BJP to support Konrad Sangma in forming the government. Congress won 5 seats in Meghalaya while others won 25 seats.
Last Updated Mar 2, 2023, 8:56 PM IST
.