A constable's scooter was stolen in Bangalore. Later it appeared at the police station. When the police auctioned it, the wife of a police officer who auctioned it got it for the lowest bid. When the Karnataka government offered a 50 percent discount on payment of pending challans, the real owner of the scooty recently found the challan on it and caught the people driving it.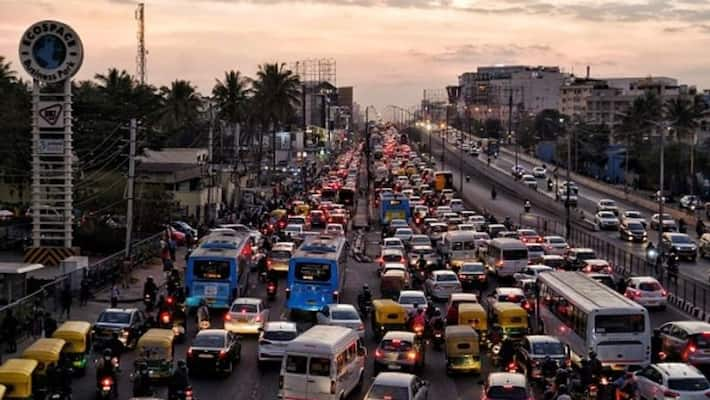 First Published Mar 5, 2023, 8:04 PM IST
Bengaluru: At least four Bengaluru policemen are in trouble. They are facing difficulties in the case of auctioning the stolen scooty. They are facing charges of lying in the court that the scooty was not auctioned in accordance with the rules. The government's scheme of giving 50 percent discount to pending challans is crucial in this case. The details are as follows.
A Nagaraju, a customs and central excise constable in Kammagondanahalli, has a scooty. The scooty was parked at home on 12th August 2020 and was stolen by unknown assailants. Nagaraju lodged a complaint at Gangamma Gudi police station on 8th November 2020.
That scooty came to the police station. The scooty was auctioned by Ravi, a policeman currently working in the city police commissioner's office, and Rajeev, a police inspector in Nelamangala town. In that auction, the scooty was sold for just Rs. Asha Ravi, wife of police officer Ravi, bid for 4,000 and got it. The auction was held at Bydarahalli Police Station. The auctioneer Ravi was then Head Constable at Badarahalli. Rajeev was also a police inspector there.
Nagaraju complained on 8th November 2020 that the scooty was missing. But, that scooty was auctioned on 4th November 2020 itself. In March 2021, Gangamma Gudi police closed the case saying that they could not trace that scooty.
Also Read: 31-year-old woman having sex with 13-year-old boy, pregnant and giving birth.. released from jail
Meanwhile, the Karnataka government has announced a 50 percent discount on pending traffic charges. At that time, when Nagaraju entered his scooty registration number, it appeared that there was a challan on it. A woman was seen riding her scooter without a helmet. Nagaraju immediately found the woman's address. They came to know that she was Ravi's wife. Immediately he got into a fight with Ravi and Rajiv and asked for an explanation.
Ravi and Rajeev are being investigated by the police. The inquiry report is now in the DGP and IG office.
Meanwhile, the scooty was handed over to the actual owner, Nagaraju. As Nagaraju says that he will take legal action against Ravi and Rajiv, this controversy seems to be going on.
Last Updated Mar 5, 2023, 8:04 PM IST
.