Congress leader Rahul Gandhi alleged that there is a direct attack on democracy in India. The Israeli spyware Pegasus is said to be on the phones of many of the country's politicians. He was on a UK tour and spoke at Cambridge University on Friday.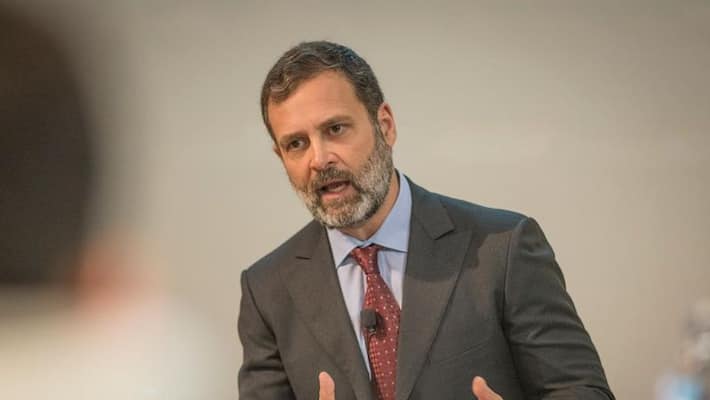 First Published Mar 3, 2023, 2:22 PM IST
Congress leader and MP Rahul Gandhi has once again made remarks targeting Prime Minister Narendra Modi and the NDA government. He alleged that there is a direct attack on democracy in India. He said that the media and judiciary have been hijacked and cases are being filed against opposition leaders. He said that attacks are being made on minorities and tribes.
Sonia Gandhi is ill.. admitted to the hospital.. what do the doctors say?
Rahul Gandhi, who is on a visit to Britain, went to Cambridge University and gave a speech on Friday. He claimed that a large number of politicians in India have Pegasus on their phones. He said that his phone also has that spying software. He said that while talking on the phone, the phone was being recorded, so the intelligence officers advised him to be careful.
Rahul Gandhi said that we are constantly under pressure in India. Cases are being filed against opposition leaders. Many cases have been filed against me. We are trying to protect ourselves. If they question the government, they are threatened. He said.
Fire in Delhi slum.. 8 people injured in stampede..
Responding to the question whether Prime Minister Narendra Modi has done good work, Rahul Gandhi said, "Giving gas cylinders to women and opening bank accounts are good things. But the foundation laid by Prime Minister Modi for the country is not right. He is destroying India's identity. He is experimenting in India with an idea that India can never accept. "There is a Sikh sitting here. He belongs to India. There are Muslims and Christians in the country. But PM Modi says they are second class citizens in India. I do not accept this," said Rahul Gandhi.
Last Updated Mar 3, 2023, 2:22 PM IST
.