Last year, Telangana Minister Mallareddy made sensational comments about IT attacks on his home, offices and colleges. He was fired that IT attacks on him leaving the original thieves.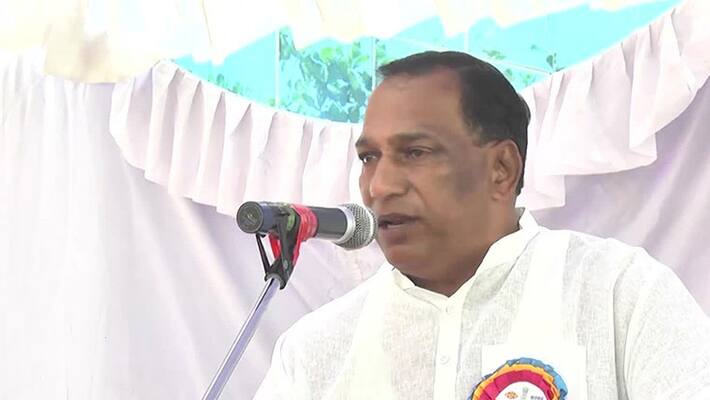 First Published Feb 10, 2023, 7:47 PM IST
Telangana Minister Mallareddy made sensational comments. They expressed anger that IT attacks are being done against them, leaving the original thieves behind. The minister was fired that the IT attacked him for providing education to the poor. He demanded IT raids on Vivek and Etala Rajender. Mallareddy said that public property is being sold like chai is being sold. The minister said that now they want to sell Singareni too. It is known that last year on November 22 and 23, IT officials conducted searches in the homes of Minister Mallareddy and his relatives and family members.
Also READ: Minister Mallareddy's son Bhadra Reddy for IT inquiry for the second time: Inquiring about financial affairs of colleges
Meanwhile, Minister Mallareddy challenged Bandi Sanjay a few months ago. He said that the development in Telangana has not happened in any state. He challenged that if Telangana-style development schemes are shown in another state, he will resign from the posts of minister and MLA and take political asceticism. Mallareddy said that Bandi Sanjay will come wherever he wants. The Minister stated that before the Telangana state, there was no justice for the farmers. After the formation of Telangana, Mallareddy praised KCR for making the farmer a king. He expressed his anger that they are not going to give the paisas spent on the farmers, leaving behind those who fled abroad after withdrawing crores of rupees from the banks.
Last Updated Feb 10, 2023, 7:47 PM IST
.