Tollywood paid tribute to Kalathapaswi K Vishwanath. Under the leadership of Chiranjeevi, a memorial hall was organized under the name of Kalanjali. K Vishwanath's services were remembered on this platform.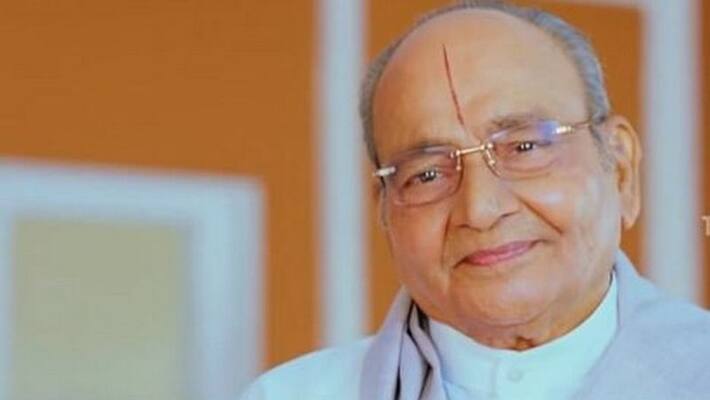 First Published Feb 19, 2023, 9:55 PM IST
Director legend K Vishwanath passed away on February 2. Vishwanath Garu, a director who believed hundred percent that cinema is art, took immortal pictures. He took Telugu cinema to the world level. He popularized our culture and arts which were disappearing with his films and kept them alive. His service to cinema, literature and art is unforgettable.
Tollywood celebrities have decided to pay tribute to the great man. Under the leadership of Chiranjeevi, K Vishwanath Memorial Sabha was organized under the name 'Kalanjali' in Hyderabad. Many celebrities from Tollywood attended this meeting. Especially the actors who got the chance to act in Kalathapaswi's movies and got recognition with his roles must have attended. He was praised. They shared their experiences with that director Shikhar.
Last Updated Feb 19, 2023, 10:02 PM IST
.