Oyo Rooms founder Ritesh Agarwal's father Ramesh Agarwal passed away suddenly on Friday. He died after falling from the 20th floor of an apartment on Golf Course Road in Gurugram.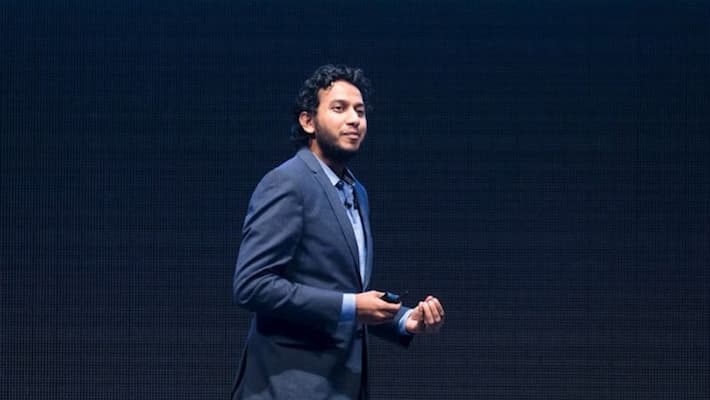 First Published Mar 10, 2023, 9:17 PM IST
Tragedy struck the family of Oyo founder Ritesh Agarwal, who wrote a new chapter in the country's hospitality and tourism sector through OYO Rooms. Ritesh Agarwal's father died after falling from the 20th floor. Recently, Riteish has recently entered into married life. In this background, there is a festive atmosphere in the Agarwal family. But today's tragedy took away the happiness of Agarwal's family. Ritesh Agarwal's father Ramesh Agarwal died after accidentally falling from the 20th floor of an apartment in Gurgaon. The incident took place when Ritesh Agarwal, his wife and mother were at home.
Ritesh Aggarwal lives in DLF The Crest Apartments, DLF Sector 54. Ritesh's parents also live in this house. The incident happened when everyone was at home. Father Ramesh Agarwal came to the balcony. Inside the house, the family members were engrossed in their work. Just then Ramesh Agarwal accidentally fell down. Ramesh Agarwal fell from the 20th floor and got dismembered. In this accident, Ramesh Agarwal died on the spot. The police reached the spot and conducted a postmortem on the body and handed it over to the family.
Ritesh Agarwal himself expressed his grief over the departure of his father through a tweet. My father Ramesh Agarwal, who was a strength and a guide for me and the family, has left this world today. He lived a full life. He is an inspiration to me and others like me every day. My father's death is a great loss for me and my family. Father's every word, deed and way of leading us in difficult times is a guide for us. His every word is not imprinted on our hearts. Ritesh Agarwal appealed to respect his personal time during this difficult time.
Last Updated Mar 10, 2023, 9:17 PM IST
.