A commotion broke out in Mancharya after the wife of the Municipal Commissioner of Mancharya was forced to death. Her parents alleged that his abuse was the reason for her death.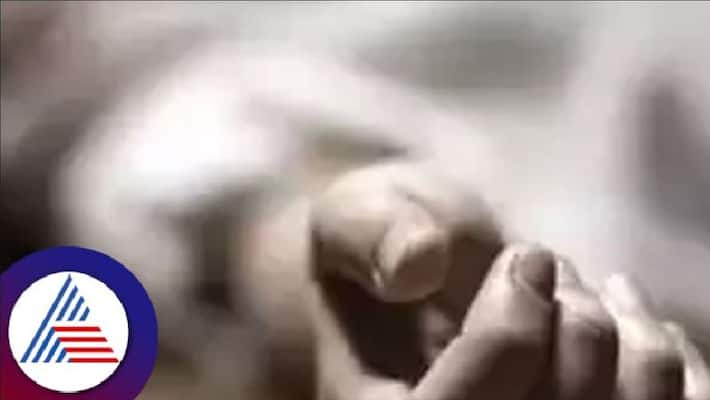 First Published Feb 8, 2023, 7:26 AM IST
Manchiryala: A woman's suicide caused a commotion in Manchiryala. This is because she is the wife of the Municipal Commissioner. Municipal Commissioner Nallamalla Balakrishna's wife Jyoti (32) committed suicide by hanging herself at home on Tuesday. Jyoti's parents are alleging that the reason for Jyoti's suicide was the harassment of her husband Balakrishna and his family members. Jyoti called her parents Gangavarapu Ravindra Kumari and Rambabu at half past nine on Tuesday morning. They say that she cried and said that her husband was going to kill her.
She said that since her husband was elected as Municipal Commissioner, he harassed her a lot.. Family members joined him. Moreover.. He said that if he got married now, he would get a dowry in crores and would get a beautiful wife. It is said that Balakrishna, who looks very good from outside, behaves like a psycho and sadist at home. Manchiryala CI Narayana Naik told the parents to file a complaint in this regard.
Hyderabad: A real estate dealer was brutally murdered on the main road
But the parents argued that they would not file a complaint against Balakrishna and should hand him over to them first. The CI assured the parents that a case will be registered against Balakrishna and action will be taken. But then the parents did not agree to take Jyoti's body to the hospital. As part of the investigation of the case, the police seized the cell phones of Jyoti and Balakrishna. They inquired about the people around their house and the housekeeper and learned many things.
Balakrishna's hometown is Kesavapuram, Kusumanchi mandal of Khammam district, where Manchiryala is the municipal commissioner. His wife Jyoti's hometown is Sitaramapuram, Konijara mandal. They got married on August 14, 2014. Balakrishna worked as a constable at the time of his marriage. He was selected as Municipal Commissioner in Group Two in 2020 while working as a Constable in Hyderabad. Working as Municipal Commissioner in Nirmal, he was transferred to Mancharya a year and a half ago. They have two children. After both of them went to school on Tuesday, Jyoti committed suicide. So when they came home from school, their mother was dead and they were worried.
Last Updated Feb 8, 2023, 7:26 AM IST
.