Unable to bear the harassment of the online loan app, a man committed suicide in Vijayawada.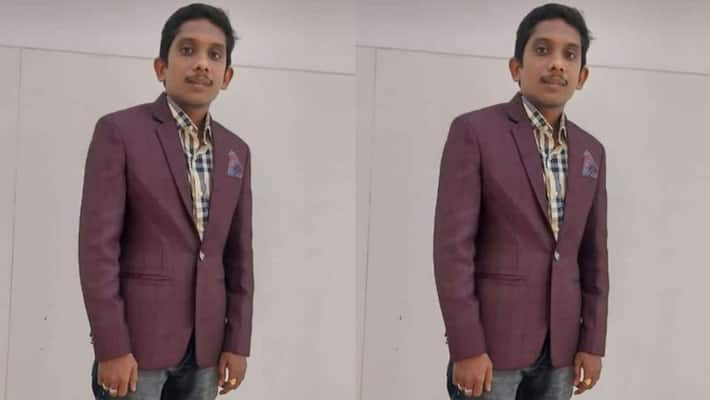 First Published Feb 21, 2023, 3:47 PM IST
Avanigadda: Online loan apps are becoming too expensive. The staff of loan apps who first claim that they will meet your financial needs then charge high interest rates. If the loan money is not repaid on time, it is the same thing… They will show hell without backing down to call, threaten if necessary, and finally blackmail. Many people in Telugu states have already committed suicide due to loan app harassment, but recently another young man has died in Andhra Pradesh.
Mohammad Jab John of Challapalli, Avanigadda Constituency of Krishna District used to live in Vijayawada with his wife and son. He used to support his family by working in a dairy factory in Vijayawada. But he was in urgent need of money as he was pushing life with a salary that was enough. So he took money from an online loan app and met his need.
However, if necessary, it is over, but Mohammad does not understand how to repay the loan taken. Due to lack of funds, he could not repay the loan amount within the due date. With this, the harassment of loan app representatives started. Day by day these harassments became more and more and he became very worried. Mohammed was not able to withstand the pressure of loan app staff as he was unable to repay the money. So he took a terrible decision to take his own life.
Read More Five-year-old girl killed in stray dog ​​attack.. Criticism of the administration, emergency meeting of GHMC
Mohammad John committed suicide last night when no one was in his room. Those who noticed him informed the family members and they reached there. He had already lost his life when the door of the room was opened in the presence of the police. The family members mourned.
The police took the dead body to the hospital for post-mortem. Later on the complaint of the family members of the deceased, a case was registered and investigation was started. Lone app harassment was identified as the reason for this suicide. Like Mohammed, people are demanding strict action on loan apps that have claimed many lives so far.
Last Updated Feb 21, 2023, 3:47 PM IST
.