TTD's second temple in Chennai will be open to devotees on 17th of this month. All the works have been completed and ready for the inauguration ceremony.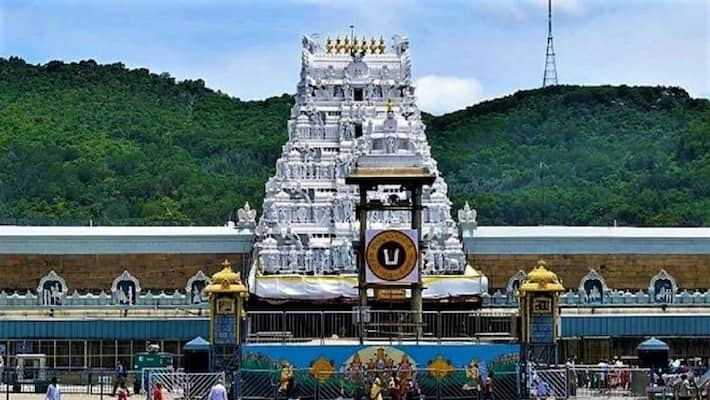 First Published Mar 13, 2023, 1:07 PM IST
Chennai : Tirumala Tirupati Devasthanam is the largest and richest Hindu temple in the world. TTD's second temple in Chennai is slated to open on March 17. All arrangements have been completed to start this new temple dedicated to Goddess Padmavati.
The second temple of TTD in Chennai will be dedicated to the devotees on March 17. This temple is located in T Nagar, Chennai. This is the second temple of Tirumala Tirupati Devasthanaki established at GN Chetty Road, T Nagar, Chennai. It is very close to the first TTD on Venkatanarayana Road at T Nagar.
However, worship has started in this temple from Sunday. AJ Shekhar Reddy, President of TTDS Chennai Local Advisory Committee and Special Invitee to TTD Trust, told reporters that a series of religious rituals will be held from Sunday at the new TTD temple on Gnchetti Road.
Mahakumbabhishekam, the most important event of these pujas, is held on March 17. Chennai LAC President has called on the devotees to gather in large numbers for this Mahakumbah Abhishek which will be held at Padmavati Ammavari Temple on GN Chetty Road, T Nagar on March 17.
Crores of rupees were spent on the construction of the Rajagopuram of this temple. AJ Shekhar Reddy donated these funds. The entire construction of this temple cost seven crore rupees.
Last Updated Mar 13, 2023, 1:07 PM IST
.