Hyderabad: Home Minister Amit Shah will be the Chief Guest at the 54th Inauguration Day Parade of the Central Industrial Security Force (CISF) at the National Industrial Security Academy in Hyderabad. It is noteworthy that this is the first CISF Foundation Day celebrations outside Delhi-NCR.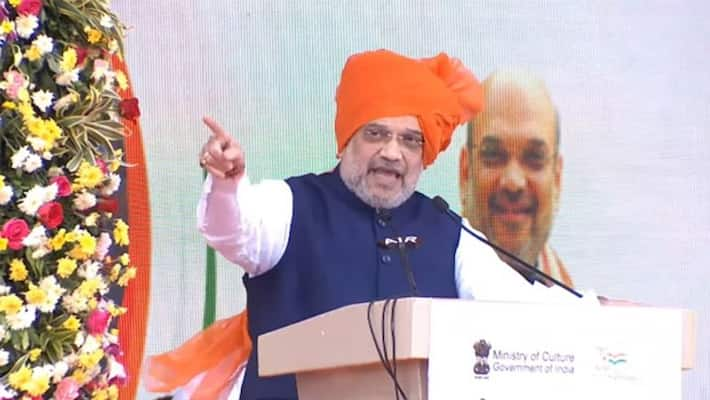 First Published Mar 11, 2023, 6:25 PM IST
CISF Raising Day Parade: For the first time, the Central Industrial Security Force (CISF) will hold its Raising Day Parade outside Delhi, National Capital Region (NCR). Union Home Minister Amit Shah will attend the 54th Rising Day Parade of CISF at National Industrial Security Academy (NISA) in Hakimpet, Telangana on 12th of this month. CISF (North) ADG Piyush Anand said that the parade will be held outside the national capital as per the orders of the government. He asked the people across the country to look closely at the CISF Pan India Force.
Since Nisa is a center of excellence for CISF, it has been decided to hold the Rising Day Parade here. He said that a total of 23 medals, including one gallantry medal, 22 President's Police Medal and President's Police Medal for distinguished services, will be awarded in this parade, after which CISF and firemen will perform spectacularly.
The CISF, which was formed in 1970, currently has 1.70 lakh personnel and provides security to 354 key institutions in the country including 66 airports, seaports, nuclear and space facilities, Delhi Metro, steel and power plants. Infosys Technologies, Bangalore, Pune, Electronic City, Bengaluru and Tata Steel Kalinganagar in Odisha said CISF is providing security for fire services to 111 units of 11 private companies.
Officials said that apart from participating in the CISF foundation day celebrations, the Home Minister will also visit Kerala and participate in other events including a rally in Thrissur. After reaching Thrissur, Home Minister Shaktin will also visit Tampuran Palace. Also worship will be done at Sri Vadakkunathan temple. Later in the evening, he will address the Janashakti rally at the Vadakkunnathan temple grounds, said relevant sources.
Last Updated Mar 11, 2023, 6:25 PM IST
.