Ashraf, the brother of gangster Atiq Ahmed, who is an accused in the 2005 BSP MLA murder case, has approached the court and requested that he not be taken out of jail. He said he was threatened to be killed en route if he was taken out for a court hearing or jail transfer.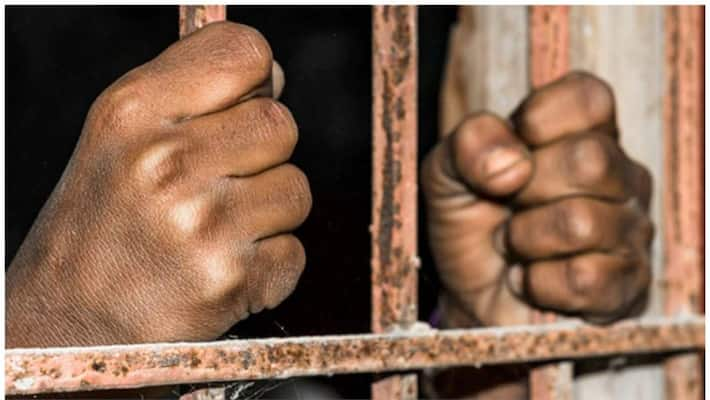 First Published Feb 28, 2023, 7:41 PM IST
New Delhi: There is a scary atmosphere in Uttar Pradesh. Especially after Umesh Pal's murder, the situation in Prayagraj became tense. The names of gangster Atiq Ahmed and his brother Ashraf have been in the news for a few days after the murder of Umesh Pal, who was the prime witness in the 2005 BSP MLA murder case. In this background, Ashraf, the brother of former MLA and gangster Atiq Ahmed, approached the court and pleaded not to take him out of jail. He pleaded that his life was in danger. Moreover, he asked for increased security in the prison premises.
BSP MLA Raju Pal was murdered in 2005. He was assassinated within months of winning the Allahabad (West) seat. Raju Pal won on a BSP ticket against former MP and gangster Atiq Ahmed's younger brother Khalid Azim.
Atiq Ahmed, his brother and former MLA Ashraf are prime accused in the Raju Pal murder case. Both of them and other accused are in jails. While Atiq Ahmed is in Sabarmati Jail in Gujarat, Ashraf is in Bareilly Jail.
Umesh Pal, the main witness in the Raju Pal murder case, was brutally murdered on the road near Pattapagle's house in Prayagraj this month. While Umesh Pal was getting down from the back seat of his Hyundai Creta SUV, some assailants came from behind and opened fire. His two security guards were seriously injured by bullets. Umesh Pal was taken to Swarup Rani Nehru Hospital where he died while undergoing treatment. The assailants shot at Umesh Pal and fled from there.
Also Read: Nithyananda's 'Kailasa' representatives in UN discussion.. Has the UN recognized that fictitious country? What is the religion behind those photos?
Accused Arbaaz has been accused of driving the vehicle of the victims. Police arrested Arbaaz in Umesh Pal murder case. Arbaaz was killed in a police encounter near Nehru Park in Prayagraj on Monday. Arbaaz was killed in an encounter with Special Operations Group of UP Police.
It is in this background that the brother of gangster Atiq Ahmed, former MLA Ashraf approached the court. He asked that he should not be brought out of Bareilly Jail or transferred to another jail for trial in court. He explained that there was a threat to kill him on the way. He also asked for security in the prison premises.
India Today said in an article that on the instructions of Atiq Ahmed, the plan to kill Umesh Pal was hatched in Bareilly Jail. Some sources said that the plan was made only after the assailants met Ashraf.
Last Updated Feb 28, 2023, 7:41 PM IST
.