President Draupadi Murmu said that Maha Shivaratri marks the end of ignorance and darkness and that Mahadev as Ardhanarishwarar represents gender balance. President Murmu was the special guest at the Mahashivratri celebrations being held at the Esha Foundation premises in Coimbatore, Tamil Nadu.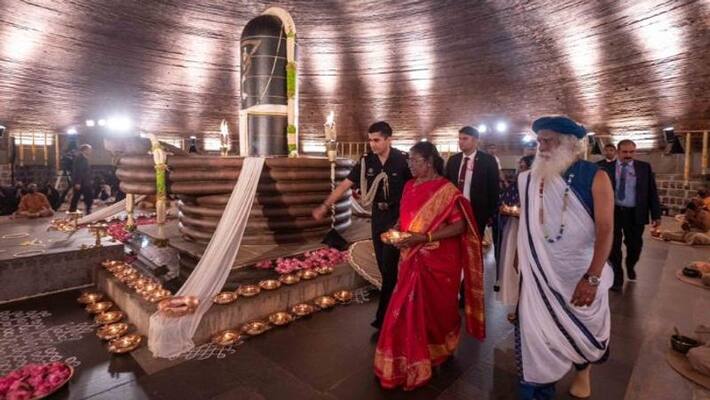 First Published Feb 19, 2023, 1:08 AM IST
Mahashivratri celebrations are going on in full swing at the premises of Isha Foundation in Coimbatore, Tamil Nadu. Under the guidance of Sadhguru Jaggi Vasudevan, the celebrations will be held in a formal manner. The premises of Isha Foundation in Coimbatore, Tamil Nadu is brightly lit. Thousands of devotees come from all over the country along with celebrities. President Draupadi Murmu was present as the guest of honor in these celebrations and performed special pujas. Along with these, Tamil Nadu Governor Shri Rabindranarayana Ravi and Tamil Nadu IT Minister Thiru Mano Thangaraj were also present.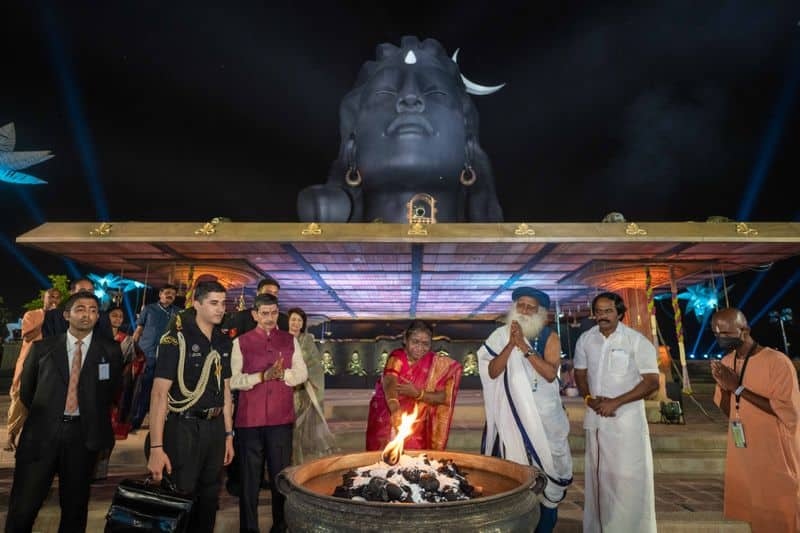 Speaking on the occasion, President Draupadi Murmu said that he is particularly blessed today and feels fortunate to celebrate the holy day of Mahashivratri in the presence of Adiyogi. Today is a very important occasion for those who are looking for higher ambitions in life and wish this Mahashivratri to dispel the darkness within us and lead us all to a more fulfilling and progressive life. The President said that the spiritual light of Shivaratri should illuminate our path every day of our lives.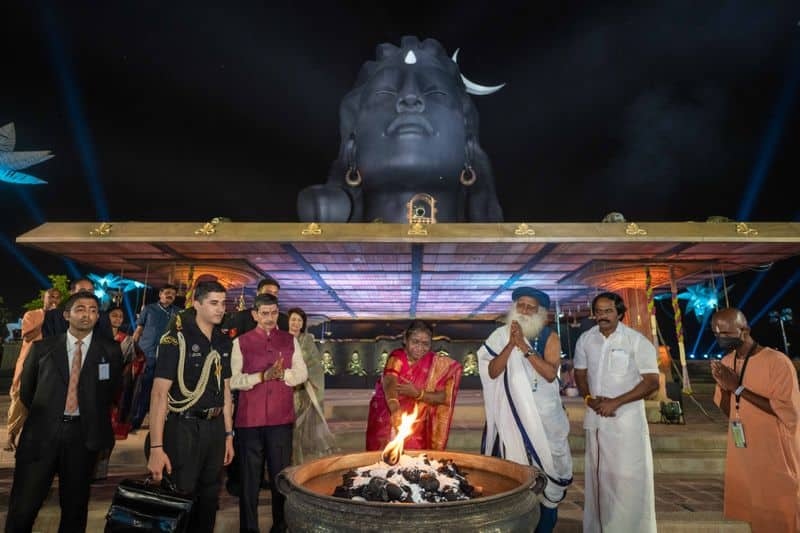 Lord Shiva is worshiped by all. He is a householder and also an ascetic. He was the first Yogi and also the first Jnani. He said that Lord Shiva is a merciful God. Appreciating the contribution of Sadhguru Jaggi Vasudev, founder of Isha Foundation, he said that Sadhguru is a modern-day sage who has helped countless people in India and abroad, especially the youth, to achieve spiritual progress. He said that he is also teaching us social responsibility through his words and deeds. In this ceremony, the President also attended the 'Pancha Bhuta Kriya' program. In honor of the foundation's Shivratri celebrations, the event held here featured a number of musical and dance performances. Coimbatore City Police Commissioner V. Balakrishnan participated.
Last Updated Feb 19, 2023, 1:09 AM IST
.