Director Venkatesh Maha's comments on the movie 'KGF' have become a big controversy. The director recently responded to his comments. Unexpectedly answered. He clarified that there is no reduction in that matter.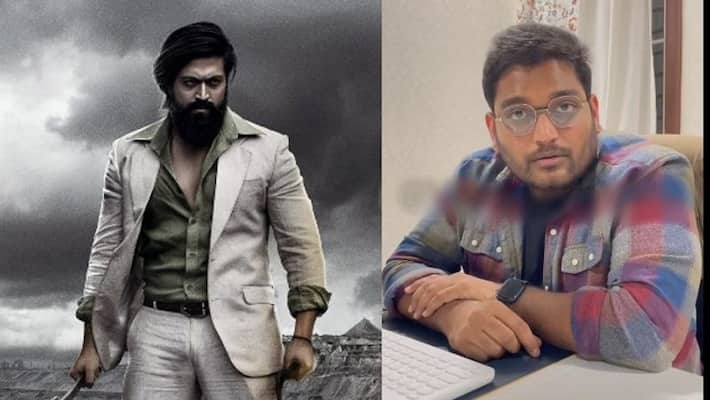 First Published Mar 7, 2023, 8:10 AM IST
Director Venkatesh Maha became popular in Tollywood with the movie 'Keraf Kancherapalem'. He became a trend setter with this film. After that he impressed with the movie 'Umamaheshwara Ugrarupasya'. After entertaining these two films as a director, he made a web series called "Modern Love Hyderabad" for Amazon Prime. Now he is busy as an actor.
Meanwhile, it is known that director Venkatesh Maha's latest comments on the film "KGF" have caused a stir. Venkatesh Maha made these comments in the presence of famous directors Indraganti Mohan Krishna, Nandini Reddy, Shiva Nirvana and Vivek Atreya in an interview given to a YouTube channel. They also laughed at this. But these comments caused a stir. The director is heavily criticized. Being exposed to trolls. Kannada fans are demanding that Yash apologize to Yash because of the overaction of two films.
Nandini Reddy who has already responded to this has apologized. Director Venkatesh Maha recently responded. He defended his comments in his own style. He informed that his opinion would be reduced. But he said sorry for one thing. A lot of people didn't like the movie "KGF", they all have the same opinion as me, and they are sending messages saying that what I have said is right. However, I criticized the fictional character in the movie, but did not criticize or belittle any person or creative person in real life. If not, he said that the language he used was wrong and the words he spoke were not correct. He said that he apologizes for that.
He further said, "People who liked my movies and my opinion sent messages. That is my voice on behalf of all of them. Attributing what I said to a real-life person is the problem with the way you are listening to my opinion. I insulted a fictional character in an emotion. For that, they are slandering me in many ways and creating a false image as if I am a real person. Insulting. This is not new, I have seen it many times, I have formed such an opinion due to many similar incidents. I hope that all kinds of films will be supported and watched equally," said director Venkatesh Maha.
Last Updated Mar 7, 2023, 8:10 AM IST
.