YCP candidate Vennapusa Ravindra Reddy for West Rayalaseema graduate MLC post has complained to the Election Commission that officials are cooperating with TDP. He stated in his complaint that the officials are adding the votes he got to the TDP candidate.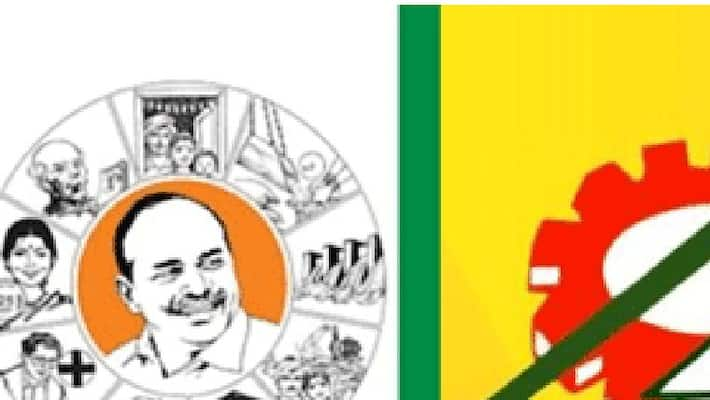 First Published Mar 17, 2023, 9:11 PM IST
Counting for teacher and graduate MLC elections is going on in Andhra Pradesh. As the lead is changing from moment to moment, the candidates as well as the party leaders are getting tense. In this order, YCP candidate Ravindra Reddy complained to the Election Commission about the counting of MLC election votes of graduates of Kadapa – Anantapur – Kurnool districts (West Rayalaseema). A written complaint was lodged with the EC to stop the counting process immediately. Ravindra Reddy stated in his complaint that the officials are adding the votes he got to the TDP candidate.
And the leaders of Telugu Desam are also responding to YCP leaders. They alleged that the YCP leaders are putting pressure on the District Collector to stop the counting due to the fear of defeat. The TDP leaders say that the YCP is trying to monitor the counting by the joint collector instead of the collector. They are making accusations that do not go away with the decrease of the majority. Meanwhile, in West Rayalaseema, at the end of eight rounds, YCP candidate Ravindra Reddy got 74,678 votes and TDP candidate Bhumi Reddy Ramgopal Reddy got 73,229 votes. Currently YCP candidate is leading by 1,449 votes.
ALSO READ: TDP's strength in graduate MLC seats.. This is Achennaidu's response
Meanwhile, the TDP candidate Vepada Chiranjeevi was in the lead in the MLC elections for Uttarandhra graduates, and the ranks of the party were immersed in celebrations across the state. TDP AP president Achchennaidu responded to this. They complained that the people of Uttarandhra had given wisdom to YCP in the MLC election of the graduates. Achchennaidu said that the people here did not believe the words of the YCP government in the name of three capitals. He stated that people have decided that what they want is not capital but development.
Looking at the results of the MLC, Jagan is said to have been fired with a stick. Achchennaidu stated that the MLAs and ministers of 34 constituencies in Uttarandhra went door to door and campaigned about the three capitals.. but the people decided that they wanted development. Achchennaidu expressed confidence that the TDP has won three seats in the MLC elections.
Last Updated Mar 17, 2023, 9:12 PM IST
.