Shelly Oberoi has won as the new mayor of Delhi. 39-year-old Shelly Oberoi was previously a professor at Delhi University. Completed Management at IIM Kolikode.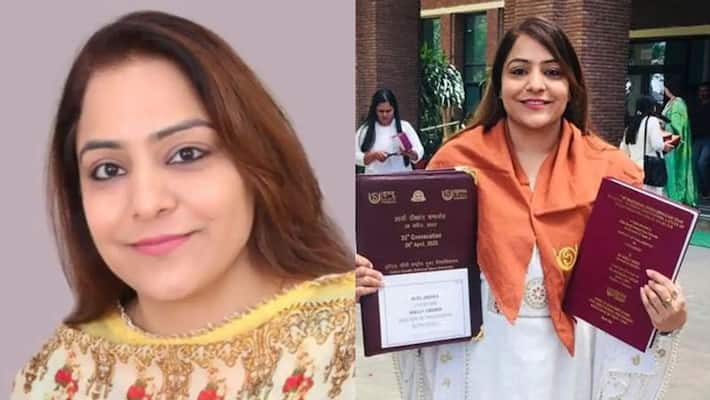 First Published Feb 22, 2023, 3:39 PM IST
New Delhi: It is known that a political ruckus has been raging for the Delhi Municipal Corporation seat for a few days. Shelly Oberoi fought and won this crucial election. Now she is the new mayor of Delhi. He got the upper hand over the BJP candidate with a lead of 34 votes. Politically, she successfully faced the challenges of this election. It is in this background that there is interest in Shelly Oberoi. Let's see some key things about her.
1. Shelley Oberoi was formerly a professor at Delhi University. He was elected as a councilor for the first time from East Patel Nagar Ward.
2. Shelly Oberoi, 39, studied management at IIM Kolikode.
3. She has been associated with AAP since 2014. In 2020, AAP Mahila Morcha is in the race as vice-president.
4. According to her Linked In profile, she is a life member of the Indian Commerce Association. He did his PhD from the School of Management Studies of Indira Gandhi National Open University (IGNOU). She has won many awards in various conferences.
Also Read: Delhi Mayor seat belongs to AAP.. Shelly Oberoi elected as new mayor..
5. Shelley Oberoi's father Satish Kumar is a businessman. Her mother Saroj is a housewife. Shelly Oberoi has one brother and one sister.
Last Updated Feb 22, 2023, 3:39 PM IST
.