Hijras expressed their anger against YSRTP chief YS Sharmi. They have warned that they should apologize immediately, otherwise they will stop the padayatra.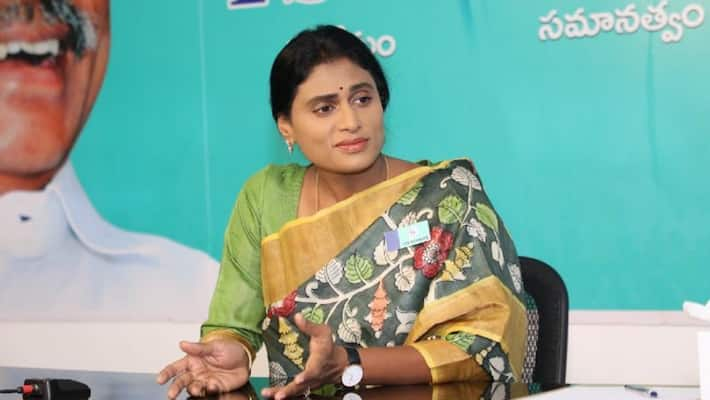 First Published Feb 21, 2023, 7:50 PM IST
YSRTP chief YS Sharmila is embroiled in controversy. The hijras are afraid of her. The hijras went on a dharna demanding an immediate apology from Sharmila. Addressing BRS MLA Shankar Naik, they are expressing their anger on Sharmila who mentioned them. As part of this, a dharna by hijras in Ameerpet led to tensions. They demanded an immediate public apology from Sharmila. Otherwise, they warned that the march will be blocked.
Meanwhile, it is known that the police stopped YS Sharmila's padayatra in Mahabubabad recently. The police refused permission for the padayatra saying that Sharmila was acting to disturb the law and order by making inappropriate comments on the local MLA Shankar Naik. In this order, the police arrested Sharmi at Padayatra camp in Mahabubabad and shifted her to Hyderabad. In this order, Sharmila reacted to the blocking of her padayatra and lashed out at the BRS leaders.
ALSO READ: Did you say Maradalu, Shikhandi, Kojja… Am I wrong to answer?: YS Sharmila
Sharmila said that ministers and BRS MLAs are talking like they like her without even seeing that she is a woman. Chief Minister KCR says Koduke or Vratalanta, Inkodemo says Maradalu, another says Shikhandi, another says Kojja…One says that if he steps out, he will crush Nalli like Nalli was crushed, another threatens to attack the activists if they make a single gesture. He questioned saying that no matter how much you talk, is it valid. Sharmila said that the insult that was done to her was done to the women's world… So all the women should speak to KCR as well as the BRS MLAs.
Sharmila filed a complaint against the BRS leaders to the State Women's Commission on Tuesday. Sharmila said that BRS leaders asked about her padayatra in Mahabubabad. The complaint stated that BRS leaders had spoken rudely to him. The names of MLA Shankar Naik, Ministers Singireddy Niranjan Reddy and Satyavathi Rathore were also included in the complaint.
Last Updated Feb 21, 2023, 7:50 PM IST
.