A crucial development has taken place in the murder case of former minister YS Vivekananda Reddy. CBI has once again issued notices to Kadapa MP YS Avinash Reddy in this case. They ordered to appear before them on 24th of this month.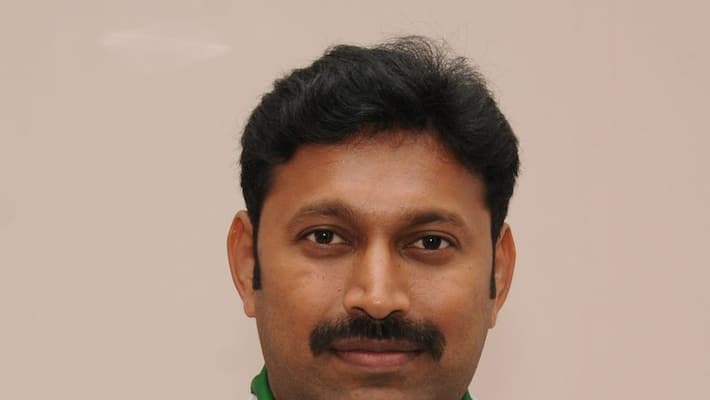 First Published Feb 18, 2023, 6:54 PM IST
CBI has once again issued notices to Kadapa MP YS Avinash Reddy in the murder case of AP CM YS Jagan Baba and former minister YS Vivekananda Reddy. In the CBI notices, it has been stated that they should appear at their office in Hyderabad on 24th of this month at 3 pm. To this extent notices were sent to Avinash Reddy through WhatsApp. It is known that Avinash Reddy attended the trial on 28th of last month regarding this case.
He was interrogated by the CBI officers for about 4 hours. Later, Avinash Reddy told the media that the CBI officials have said that they will be called for another investigation if necessary. Avinash Reddy expressed anger that some people are trying to mislead the investigation. He said that he would cooperate with the CBI in the investigation. Avinash Reddy revealed that he had shared all the information he knew with the CBI officials, but they did not agree to video recording the investigation.
Also READ: There is nothing sensational in YS Avinash Reddy's call recording: Sajjala Ramakrishna Reddy
And, before attending the investigation.. YS Avinash Reddy wrote a letter to the CBI officials. In this letter, he requested the CBI officials regarding several matters. He said that he is attending the CBI investigation. Avinash Reddy said that since the beginning of the murder case of YS Vivekananda Reddy, efforts are being made to damage his reputation. He said that they are spreading misleading news. He said that he wants the investigation to proceed transparently. He asked to allow audio and video recording, to allow a lawyer to be with him and to consider his pleas.
Meanwhile, Viveka's wife Saubhagyamya filed an impugned petition in the Telangana High Court on February 16 regarding the murder of Vivekananda Reddy. In her petition, Viveka was murdered in the early hours of March 15, 2019. Saubhagyamma said that a case has been registered in Pulivendula PS…they have petitioned the High Court to transfer it to the CBI. She revealed that on March 11, 2020, the High Court had given a verdict to transfer the case to the CBI. Viveka's wife stated that the CBI has taken up the investigation and filed criminal charge sheets.. CBI officials named five people as accused.
ALSO READ: Twist: The key role is his, don't give bail to Sunil Yadav.. Viveka's wife impleaded petition in Telangana High Court
In her petition, Sunil Yadav was included as A2. Sunil Yadav's co-accused affected the investigation and investigation. Saubhagyamma revealed that Sunitha had gone to the Supreme Court to transfer the case to another state. On November 29, 2022, the verdict was passed transferring the investigation to Nampally CBI court. She stated that the CBI Court had taken up the investigation last month.. Sunil Yadav played a key role in Viveka's murder case. Saubhagyamma revealed that he has also filed a petition for bail. After the murder of YS Viveka, she expressed her grief that she and her daughter suffered a lot of emotional distress due to the accused.
Last Updated Feb 18, 2023, 6:54 PM IST
.